News
Opioids are not found to be more effective for relieving pain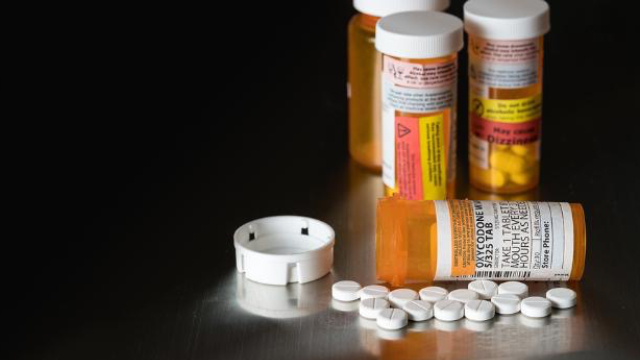 These addictive drugs have been commonly prescribed despite a lack of supporting data
Since the late '80s and early '90s, opioids have been commonly prescribed to individuals with chronic-or long-lasting-pain. Over the years, prescribing these drugs has become a standard practice that many doctors assumed was safe and effective, even though there has always been a lack of high-quality research on the benefits and harms of opioids. As a result, opioids have been overprescribed for pain on a massive scale, and at least 300,000 people have died of an opioid overdose since the epidemic started. The epidemic has brought light to the situation and raised questions about prescribing these drugs to patients with chronic pain, and current guidelines now discourage their use in favor of other, safer alternatives; however, studies are still lacking that evaluate the long-term effects of opioids on pain, function and quality of life. For this reason, a powerful study called a randomized-controlled trial (RCT) was conducted to compare opioid therapy to non-opioid therapy for patients with back, knee or hip pain over one year.
Veterans dealing with pain serve as the study group
Veterans with chronic low back pain (LBP) or moderate-to-severe hip or knee osteoarthritis were invited to participate in the RCT. These individuals were screened to determine if they were eligible, and 240 were accepted and then randomly assigned to either the opioid or non-opioid therapy group. Patients in the opioid group received a combination of different drugs at various times over one year that included morphine, oxycodone, hydrocodone and fentanyl. Patients in the non-opioid group received a completely different combination of drugs that included acetaminophen, non-steroidal anti-inflammatory drugs and lidocaine, amongst others. All patients were monitored regularly over one year, and at the end of the study they were evaluated for pain-related function and intensity of pain, both of which were assessed on a scale from 0-10 (higher score indicates more pain).
Opioids and non-opioids lead to very similar outcomes
Overall, results showed that patients who received opioids improved to a very similar extent compared to those who received non-opioids. In particular, the opioid group improved from a score of 5.4 at the start of the study to 3.4 one year later in pain-related function, while the non-opioid group improved from 5.5 to 3.3. Regarding pain intensity, both groups reported a 5.4 at the study start, but the opioid group improved to 4.0 and the non-opioid group improved to a 3.5. This means that the non-opioid group actually improved by 0.5 points more than the opioid group, which was considered a small but significant difference. In addition, opioid group patients experienced significantly more negative symptoms related to their medications than the non-opioid group. This is the first study to compare opioids versus non-opioids in the long-term, and it provides strong evidence that opioids should not be the first line of treatment for chronic musculoskeletal pain. Additional research is now needed to confirm these results, but this study is considered a major breakthrough that has filled a gap in the evidence on opioids for chronic pain. Determining the best way to prescribe opioids will continue to be a controversial topic, but these findings will likely be referenced in any related discussion. The study should also urge doctors to prescribe alternatives to opioids like physical therapy, which is a risk-free treatment that has been proven to help many painful conditions such as back pain and osteoarthritis. Patients should be aware that they can see a physical therapist directly, without a referral, if they are in pain and seeking out a safer alternative to opioids.
- As reported in the March '18 issue of JAMA
April 20, 2018
See News
Disclaimer:
The information in the articles, posts, and newsfeed is intended for informational and educational purposes only and in no way should be taken to be the provision or practice of physical therapy, medical, or professional healthcare advice or services. The information should not be considered complete or exhaustive and should not be used for diagnostic or treatment purposes without first consulting with your physical therapist, occupational therapist, physician or other healthcare provider. The owners of this website accept no responsibility for the misuse of information contained within this website.