News
Surgery is not found to be more effective for treating injuries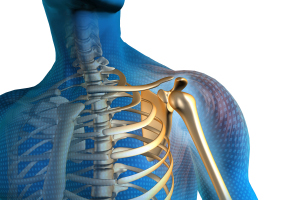 Many patients who have surgery go on to experience long-term complications
The rotator cuff is a network of tendons and muscles in the shoulder that keep it stable and allow it to move in a variety of directions. Due to its frequent use, the rotator cuff is also a region that is frequently injured, especially in certain athletes and older adults. It's estimated that at least 10% of the population over the age of 60 experiences tears of the rotator cuff, which can seriously limit a patient's ability to function normally. Treating rotator cuff tears is normally done either with surgery or with a non-surgical (conservative) approach. Physical therapy is commonly used as one of the major conservative treatments for these injuries. Although there is no clear evidence to support either of these approaches as being more effective than the other, the rates for surgery to treat rotator cuff tears has increased substantially in recent times. In addition, it's been reported that within 1-3 years after surgery, between 20-90% of patients remain unhealed or go on to tear their rotator cuff again. Based on this, it appears that more information is needed to show whether surgery or conservative treatment is more effective for these injuries. Therefore, a powerful study called a meta-analysis was conducted, which analyzed all available research on the topic to determine which of these treatments should be used.
Six medical databases are searched for relevant studies
To conduct the meta-analysis, researchers looked through six major medical databases for studies that compared surgery to conservative treatment for rotator cuff tears. All studies that appeared relevant were assessed in detail to decide if they fit the necessary criteria. Out of the 319 studies that were identified, only three fit these criteria and were accepted for the analysis. All three were randomized-controlled trials (RCTs), which are considered the highest-quality type of individual study that can be performed. These three RCTs included data on 252 patients in total, and they were analyzed and compared to the one another with the goal of reaching a conclusion on the best possible treatment.
No important differences found between two treatments
Results showed that after one year, no significant differences were found between patients who had surgery compared to those who had conservative treatment. This was determined based on scores for two separate measurements used for overall pain and function, as patients reported similar scores regardless of which treatment they had. The findings of this meta-analysis suggest that surgery is no more effective than conservative treatment for rotator cuff tears. Due to the fact that only three studies were included in this analysis and the overall sample group of patients was small, additional studies are now needed to investigate this matter further. Before these studies are completed, a conservative treatment that includes physical therapy should be regarded as the best possible option for rotator cuff tears. This is based on the findings of this analysis and the fact that surgery is more expensive and associated with more complications than conservative treatment.
-As reported in the July '16 issue of
Disability and Rehabilitation
August 2, 2017
See News
Disclaimer:
The information in the articles, posts, and newsfeed is intended for informational and educational purposes only and in no way should be taken to be the provision or practice of physical therapy, medical, or professional healthcare advice or services. The information should not be considered complete or exhaustive and should not be used for diagnostic or treatment purposes without first consulting with your physical therapist, occupational therapist, physician or other healthcare provider. The owners of this website accept no responsibility for the misuse of information contained within this website.