News
Hands- on therapy is beneficial for carpal tunnel and reduces pain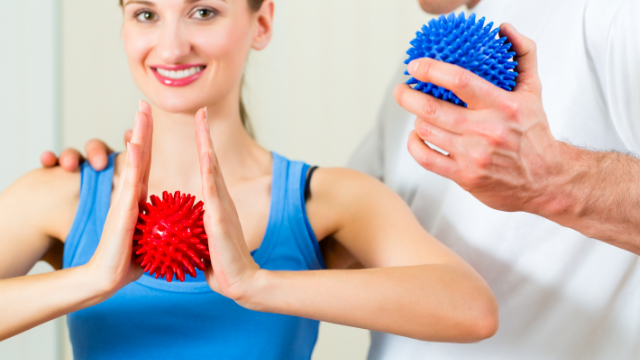 Individuals with this condition may have to miss work due to symptoms
Carpal tunnel syndrome (CTS) is a condition that results from pressure being placed on a nerve in the wrist. This compression of the median nerve can come from swelling or anything else that makes the carpal tunnel smaller, and it leads to numbness, weakness, tingling and other problems in the hand. CTS affects up to 3.8% of the population, and its symptoms often make it difficult for working individuals to complete their jobs. This may lead to absence from work and a decline in work performance. Effective treatment is therefore needed to address CTS, and there are many options available. One option that may be used is physical therapy, especially if it includes manual therapy, an intervention in which the therapist performs various manipulations with their hands. Unfortunately, evidence to support physical and manual therapy is lacking, and these treatments are often ignored in reviews. For this reason, a powerful study called a randomized-controlled trial (RCT) was conducted that compared manual therapy to another type of treatment called electrophysical therapy for CTS.
Patients randomly assigned to one of two groups
Patients diagnosed with CTS were invited to participate in the study and screened to determine if they were eligible. This process led to a total of 140 patients being accepted to the RCT, who were then randomly assigned to either the manual therapy group or the electrophysical group. Patients in both groups underwent a 10-week physical therapy treatment program, but the specific parts of the program were different in each group. In the manual therapy group, the physical therapist performed a massage and various mobilizations of the median nerve, which was carried out during two weekly sessions for 20 sessions total. The electrophysical therapy group also consisted of 20 sessions total, but patients were treated with a red laser that was pointed at their wrist for two minutes and 40 seconds. The goal of this intervention is to stimulate the immune system to release chemicals that will heal the area and restore balance to the wrist, and was followed by another similar treatment called ultrasound. All patients were evaluated using a number of outcome measures at the beginning of the study and after the treatment was completed.
Both groups improve, but manual therapy brings about greater changes
Results showed that both treatments led to improvements, as patients experienced less pain, greater function, and fewer symptoms after completing the interventions. Patients in the manual therapy group, however, reported even greater improvements than those in the electrophysical therapy group in all three of these measurements. Another finding showed that the average reduction in pain was 290% in the manual therapy group and only 47% in the electrophysical therapy group. Based on these results, it appears that manual therapy is more beneficial for patients with CTS than electrophysical therapy. Patients dealing with CTS should, therefore, seek out the services of a physical therapist that offers this type of intervention in order to experience similar outcomes as the participants of this current study.
-As reported in the April '17 issue of the
Journal of Manipulative and Physiological Therapeutics
May 14, 2018
See News
Disclaimer:
The information in the articles, posts, and newsfeed is intended for informational and educational purposes only and in no way should be taken to be the provision or practice of physical therapy, medical, or professional healthcare advice or services. The information should not be considered complete or exhaustive and should not be used for diagnostic or treatment purposes without first consulting with your physical therapist, occupational therapist, physician or other healthcare provider. The owners of this website accept no responsibility for the misuse of information contained within this website.